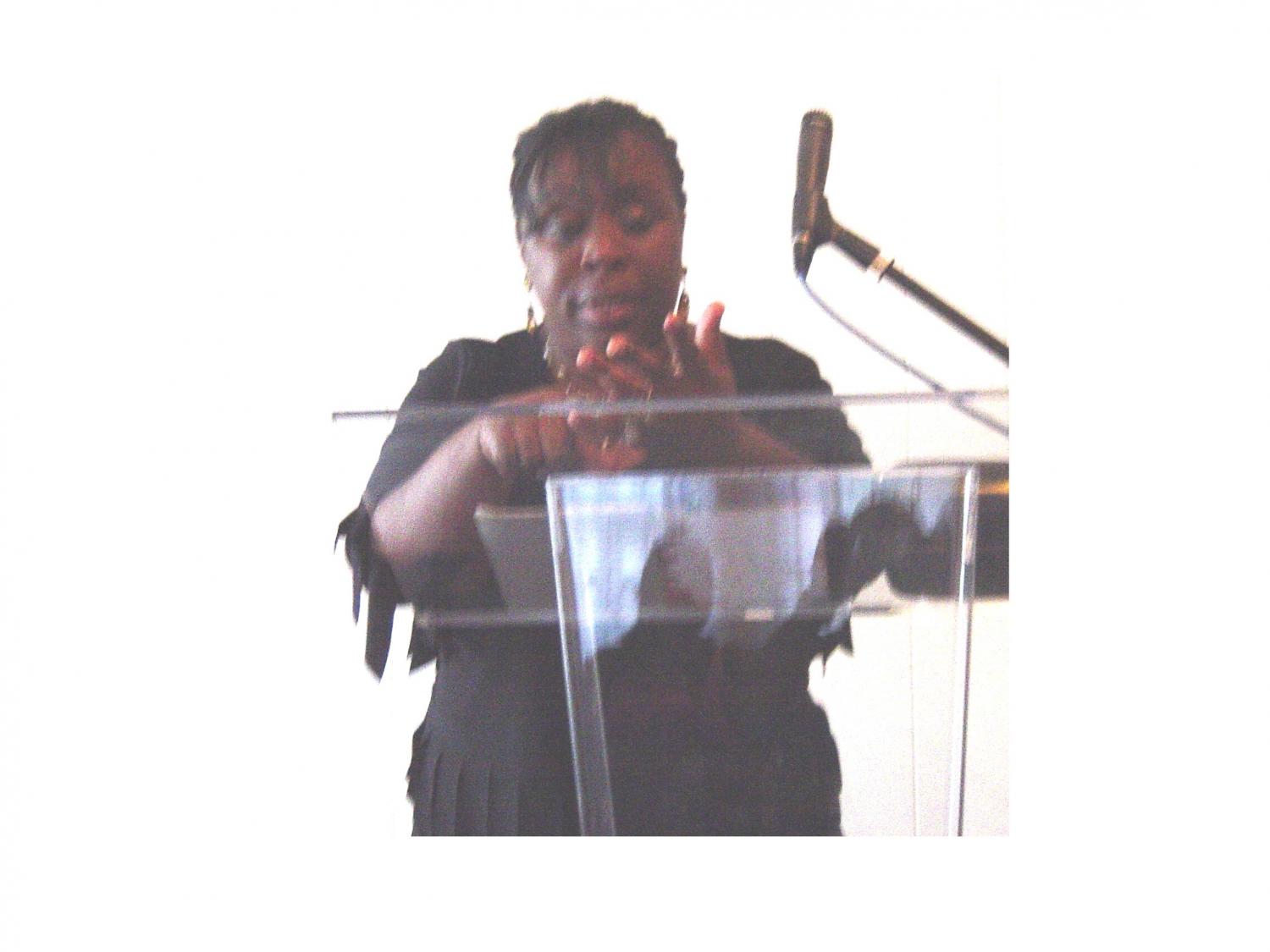 Confidence in the Midst of Opposition
God knows the thoughts and plans he has for you, plans to prosper you, plans for welfare and peace and not for evil, to give you hope in your final outcome. Anyone seeking success in this life must align himself or herself with the Word of God in order for that success to be attained. We are allowed to plan and to dream but we must be aware of the One who fulfill those dreams. The difference between the wise and the foolish virgins is that those who were foolish were not aware of their dreams. Their oil reserves were available but they waited to late to act on that truth. They had not sought the One who could give them an inexhaustible supply until the time to "show-and-tell" had actually come.
Friends, it is imperative that we learn from this parable. Its not just about ten "clean" women, but that we cannot allow our reserves to dry up. We must pray for God's wisdom, which would alert us to the reality that we must constantly stay connected with the supplier. We cannot afford to go looking for it.
Jesus alerted his followers against the dangers of materialism. In order to get, we must seek. "But seek (aim at and strive after) first of all His kingdom and His righteousness (His way of doing and being right), and then all these things taken together will be given you besides. So do not worry or be anxious about tomorrow, for tomorrow will have worries and anxieties of its own.
Plainly speaking, don't agonize over about what will happen on tomorrow. The God of the Bible is more than able and He will handle the events of the day. Victory comes from having this realization. James shares his observation of this truth in the 4th chapter of his epistle, "Why, you not even know what will happen tomorrow. What is your life? You are a mist that appears for a little while and then vanishes. Instead, you ought to say, "If it is the Lord's will, we will live and do this or that." We may not be rich, but knowing that the earth is the Lord's and it is His will that we prosper and enjoy good health makes us as, if not more, successful than the millionaires.
As I prepare these articles monthly, I ask God to awaken in me a deep desire to do His will. In doing so, I can minister to those in need. I am reminded of a song as I prepare to deliver this message to you, "Holy Spirit, sweep over my soul. My rest is complete as I sit at your feet. Sweet, sweet spirit sweep over our souls." People, that too must be your request to God. It is His (Anointing) that removes the hinders and burdens of this life. Our God is a consuming fire. He is capable of burning or destroying anything that comes to torment us.
In writing this, I'm reminded of Isaiah, Absolutely, no weapon that the enemy or his agents form against us will prosper, every tongue or word that rises up in opposition against me I exercise my authority as a believer to condemn it. I am not boasting, this is my heritage as a servant, and the Lord, vindicates my righteousness. We must be confident that whatever the Lord says will come to past. We can stake our lives on it. Ask God to guide us, trust only in Him, and place NO confidence in this flesh.
When Abraham went out and sojourned into a land of promise, he knew not where he went but trusted in the commandments given to him by the Lord. This "gutsy" act is one of the many acts of faith, which has placed him in the Biblical Hall of Fame. To read about Abraham's story, though enlightening, does not give us victory. We must exercise our faith in God, and allow it to be put to the test. It is only during periods of struggle that our integrity is truly put to the test. After having done all to stand, we must continue to stand.
The scripture tells us it is better to obey God, than to put confidence in man. Man's ability is limited; God's power is infinite. Knowing this makes us victorious. I seek more than ever to know what God's will is for my life, and the lives of those for whom I care. "If the Lord wills!" I, like many, do short term and long range planning. My planning has an invisible agenda. "If Lord, this is your will and your timing."
I don't know about many of you, but God has shown me time and again that if I will be open to him, his timing is always better than my planning. Does that mean that we should not plan? Absolutely, not. I just plan with prayer and ask for wisdom. Jesus prayed to His Father in this manner. "Not my will, Father, but let thy will be done." Confidence, in the midst of opposition, is true confidence, tried and tested. It is what gave Jesus victory beyond Calvary. That same confidence is available today for those who are in search of it. Seek, and I can assure you, you will definitely find it.
By: Travestine Wright